Luxury Brochures
Our beautiful four page brochures have a gorgeous design embeded with large pictures that will be sure to make the listing stand out and impress sellers.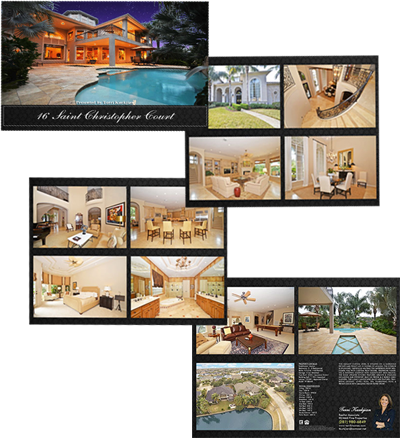 Available exclusively by Next Listing!
The "Sold Memory Books" © are printed in color and professionally bound on acid-free 65 lb. silk paper stock by Shutterfly® the award-winning photo book company.
These books make a great closing gift!