Essential Package

Photo Session & Walkthrough Video Tour For One Low Price!
What is Included in the Essential Package?
Walkthrough Video Tour Sample
What is 4K resolution?
The name "4K resolution" refers to a horizontal resolution of approximately 4,000 pixels. The main advantage of recording video at the 4K standard is that fine spatial detail standard and is widely respected by the film and video production industry.
By 2025, more than half of US households are anticipated to have a 4K-capable TV, which would be much faster than the adoption curve of Full HD 1080.
Best viewed on 4K YouTube settings.
Full Photo Session
Several high quality photos taken with a wide-angle lens
Photos ready to review and select the same evening
FREE Blue Skies for exterior photos for Members
(if tree coverage is minimal)
Professional basic editing
Full Motion 4K Walkthrough Video Tour
Tour Ready in 2-3 Business Days
Real Voice Over (ready 5 business days)

Voice Over will be a general delightful
description throughout the home
Add a $35 Advance Voice Over for more detail
description throughout the home

Artistic style video filming and editing
Music & Sound Effects
Company 3-D Logo Intro (if available)
Posted on YouTube - Viewable on All Mobile Devices
Loaded to MLS
Tour Uploaded to Zillow Top Page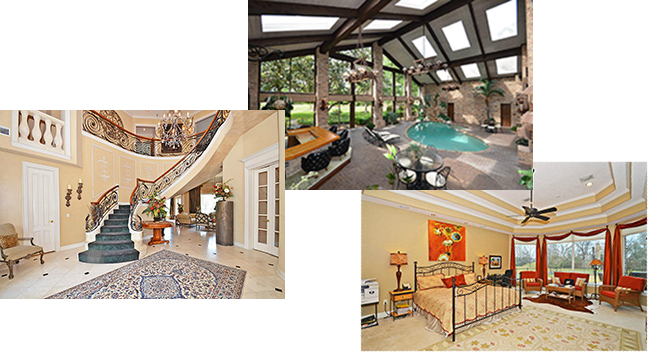 Why Do Realtors Love this Package?
A real voice over helps buyers hear the details
Out of state buyers can walk the home by watching the video tour
Your video tour stands apart from other listings in the neighborhood
Two Great products in one
Blue Skies for exterior photos for members